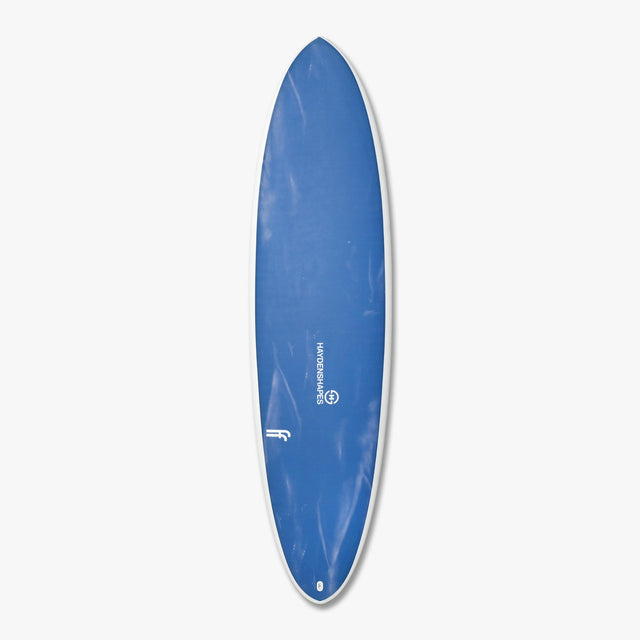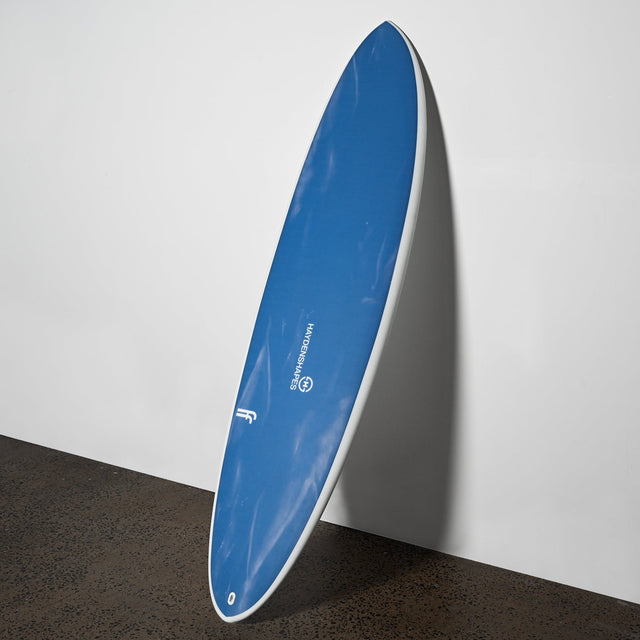 New Wave Mid FutureFlex - Blue
Model Overview
The New Wave Mid is a versatile mid length to suit any conditions. It has refined neutral rails with a rolled entry flowing into a slight double vee out the tail.
This shape came from many requests to create an all round Mid Length model to surf in a wide variety of waves with an entry rocker that will suit the pocket and allow smooth rail to rail surfing.
Intermediate to Advanced
Addictive in nature, the speed and lines you can draw will keep you entertained in 1 to 6ft conditions. Suitable for all skill levels.
CONDITIONS - ALL CONDITIONS
Suit to everyday beach breaks and points.
SUITABLE WAVE FACES - FLAT TO HEAD HIGH
Anything from beach breaks, reef to point breaks.
FIN SETUP
SINGLE / 2+1 - 6" Performance Futures Single Fin with SB1 Sidebites
Have a sizing question or wondering if the hardware you're looking at compliments your surfboard?
The HS team are all avid surfers who understand the finer details on every surfboard model and product we sell.
Pick their brain and ensure you're on the right equipment to compliment and progress your style of surfing.
Call, chat with us online or email us directly.
Contact Us