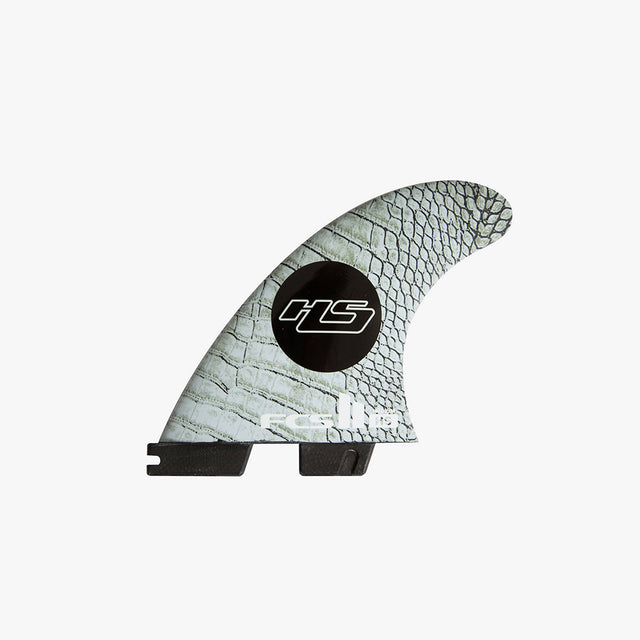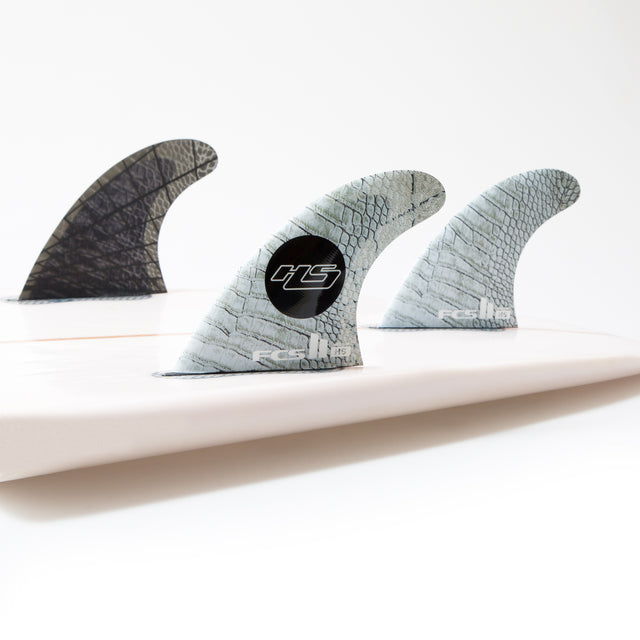 FCS II HS PC Carbon - Thruster Fin - Medium
The FCS II HS PC Carbon - Thruster Fin Medium - has been designed by Hayden Cox in collaboration with FCS. It is purpose built to work with Australian Surf Industry Awards' 2 x Surfboard of the Year; Hypto Krypto. This fin features a functional outline and foil, paired with a monochromatic snakeskin print inlay true to the Haydenshapes brand style and aesthetic.
FEATURES
Bespoke carbon inlay, delivering consistent speed, hold and drive.
Flat foil giving consistent drive, pivot and hold in a variety of conditions.
Designed for maximum speed and sweeping open face turns.

IDEAL CONDITIONS
A wide range of conditions from beach breaks to point breaks.

BOARD TYPES
Recommended for all board types.

Have a sizing question or wondering if the hardware you're looking at compliments your surfboard?
The HS team are all avid surfers who understand the finer details on every surfboard model and product we sell.
Pick their brain and ensure you're on the right equipment to compliment and progress your style of surfing.
Call, chat with us online or email us directly.
Contact Us